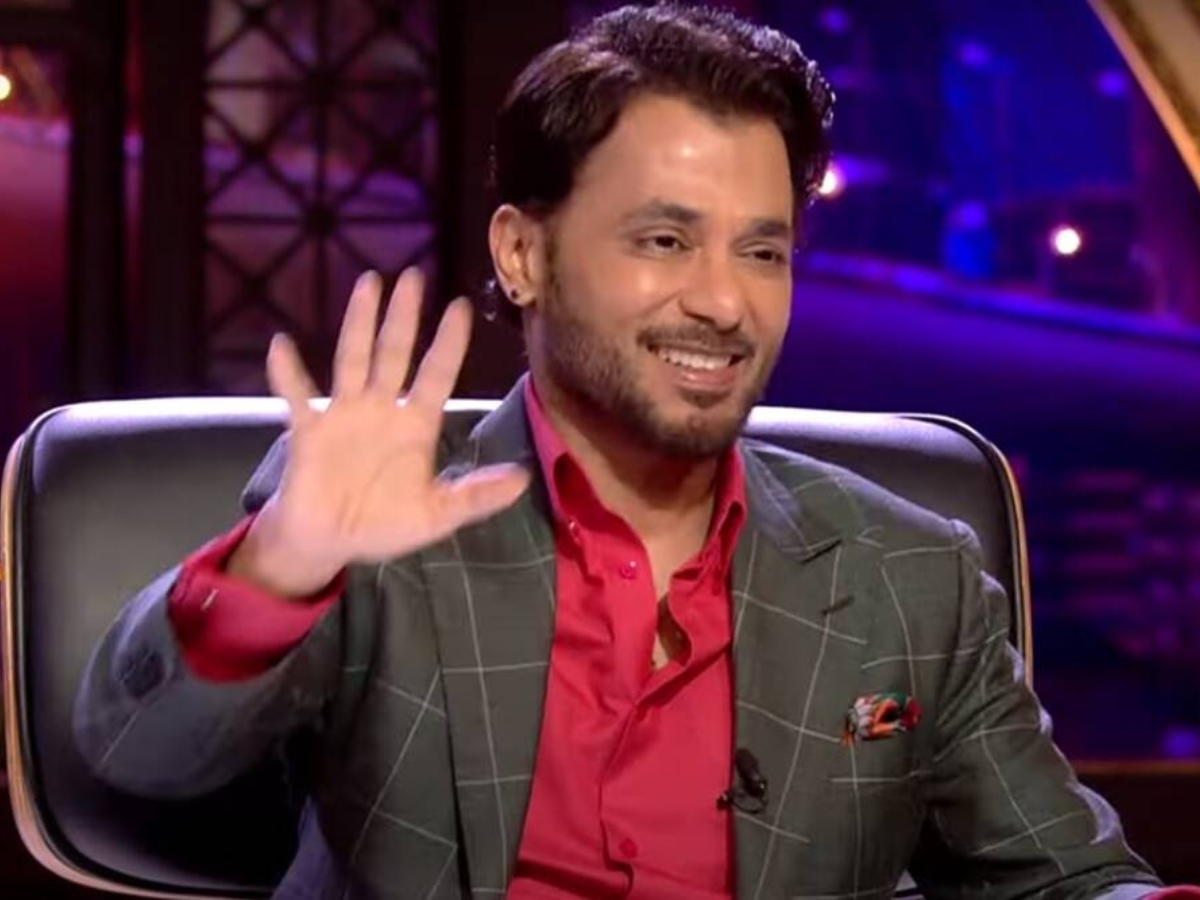 In the latest episode of Shark Tank India 2, the judges get seated and prepare for the first pitch of the episode. A budget-smart restaurant chain entrepreneur who shows his 5-star secret sauce which would disrupt ready-to-cook products. Sayan Chakraborty asks for Rs 75 lakhs for 5% equity with a valuation of Rs 15 crores. The sharks are impressed with Sayan's pitch and also ask Sayan about his journey and education. The Sharks also taste Shayan's dishes and like his Chinese dishes. All 5 sharks step back from investing in his company as they think something is fishy with the revenue and don't think they could help as they are not experts in that sector. He leaves without any offer.
After Sayan leaves, the second entrepreneur is a company that provides a platform for teenagers where they can learn new skills and develop their careers. Anik, Payal, and Vea Jain introduce themselves to the sharks. Their company provides earning opportunities for teenagers between 14 to 20 years based on their skills and get job opportunities from real companies. The trio ask for Rs 50 lakhs for 1.25% equity with a valuation of Rs 40 crores. They also give a demo of their app and show their credit card on which they would get their incentives. The Sharks ask about their app and how they can keep it interesting and knowledgeable for the kids without any harm.
Amit Jain & Namita Thapar offer Rs 50 lakhs for 4.16% equity with a Rs 12 crore evaluation. Anik and Payal immediately agree with the offer and sign the deal with Amit and Namita.
The third entrepreneurs arrive on the stage and talk about their camel and goat milk products and give their variety of product samples to look at. Sharks also try camel milk, and chocolate from some of their products and Aman says that he did not find the taste of the chocolate any different than the regular one. All four sharks deny giving any offer but Amit gives an offer because of their good cause. Amit offers Rs 15 lakhs for 1.5% equity & Rs 45 lakhs debt @ 12 % interest, with a valuation of 10 crores. The entrepreneurs agree with the offer and sign the deal with Amit Jain.
In the last pitch of the day, a gift-based company also has gifts and games that are naughty enough and are known as bedroom gifts. The entrepreneurs Harsh Khemani & Varun Todi talk about their extraordinary gifts for their loved ones and friends. They also bring personalized gifts for each and every Shark to take back home. They ask for Rs 50 lakhs for 1% equity with a valuation of 50 crores.
After hearing about naughty gifts, Anupam Mittal asked "Thappad maar ke ghar se nikala nahi? (Did your family not slap you and throw you out of the house?)" and the entrepreneurs stated that this aspect of their firm is still unknown to their families. When Namita Thapar inquired as to how they emerged with this concept, the entrepreneurs remained silent with uncomfortable smiles on their faces. Anupam answered "Frustration se".
The Sharks love the products and are impressed with their gift innovations and variety of products. But neither Sharks offer any deal and share some tips and tricks with which the entrepreneurs could be at their top game.