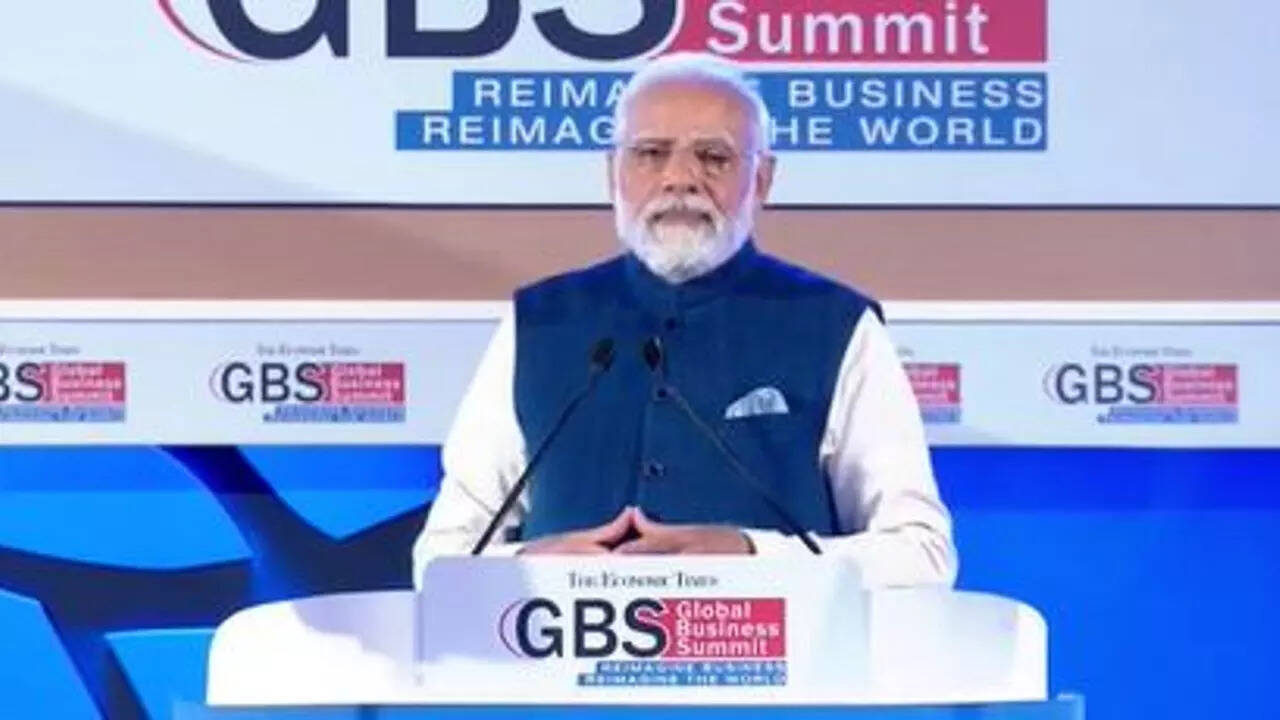 NEW DELHI: Prime Minister
Narendra Modi
on Friday addressed the 7th edition of Economic Times Global Business Summit 2023.
Started in 2015, the Summit seeks to provide solutions to key macroeconomic challenges being faced in the current scenario that will lay the foundation of India's growth story.
Here are the key points from PM Modi's address:
India is now being identified as an anti-fragile economy, says PM Modi
India has showed the world how to convert a challenger into opportunity: PM Modi
The strength and resolve shown by India during Covid will be a matter of pride, says PM.