[ad_1]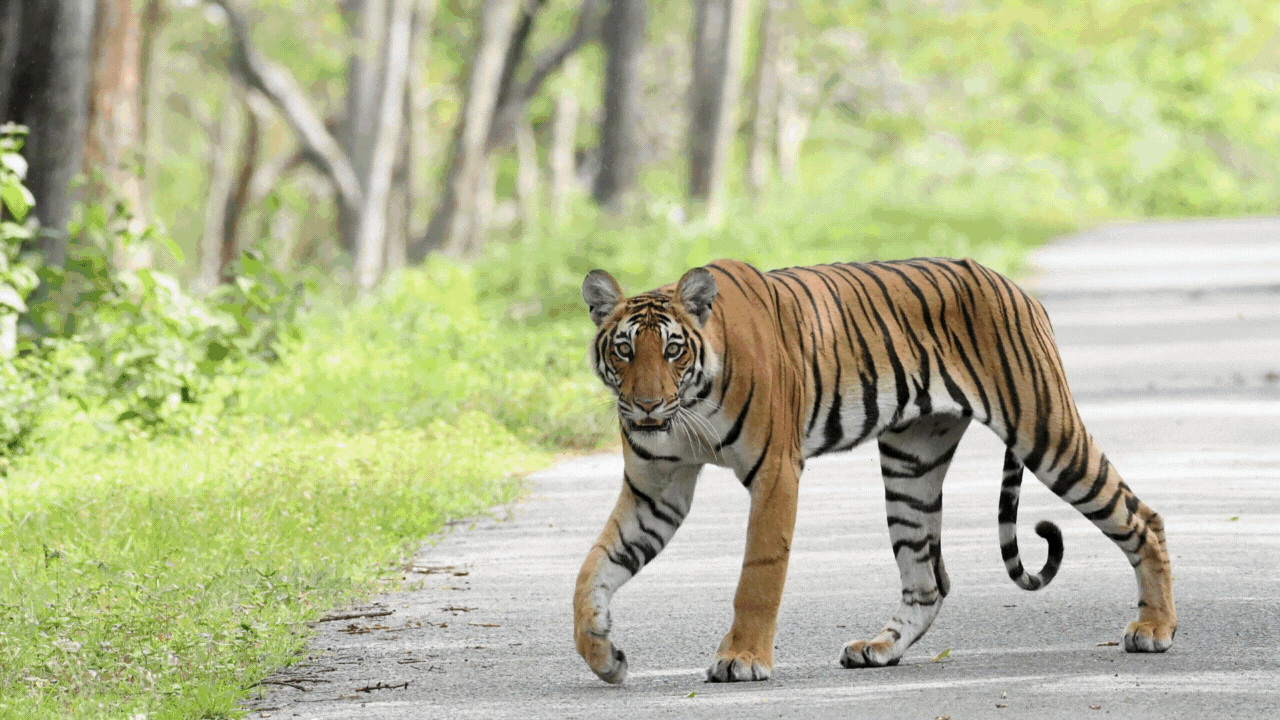 BENGALURU: Prime Minister
Narendra Modi
on Sunday announced that India's tiger population increased to 3,167 in 2022 from 2,967, recorded in 2018. Releasing a report on 'Status of Tigers, India 2022' in Mysuru, Karnataka, PM Modi took pride in the phenomenal success of the Project Tiger, which has completed 50 years.
Buoyed by the success, PM exclaimed that protecting nature is part of Indian culture and hence India has achieved several milestones in wildlife conservation at the global level.
The PM said that India, with just about 2.4 per cent of the world's land contributes about 8 per cent of the known global biodiversity. "Today, India is also the largest tiger range country in the entire world. Further, with about 30,000 elephants, India has the largest range of Asiatic elephants. Similarly, India has the largest range of 3,000 single-horned rhinoceros population. This apart, India is the only country to hold the population of Asiatic Lions and their population has gone up from 525 in 2015 to 675 in 2020. The leopard population in India has also gone up by 60 per cent in just four years," PM Modi explained.
Referring to the Centre's programmes towards biodiversity regeneration, the PM said works are being done to clean up rivers. "Cleaning up of Ganga helped biodiversity regenerate and several endangered aquatic species have shown improvement. All these have been achieved due to the greater participation of people and the culture of conservation, which is intrinsic to every Indian. For wildlife to thrive, it is important for the ecosystem to thrive. This has been steadily happening in India," the PM detailed in his speech.
Calling on all the delegates from several tiger range countries in South-east Asia and other parts of the globe to offer a standing ovation to the tiger, PM Modi threw light on the history of tiger conservation in India dating back to prehistoric times. "In India, Tiger conservation history goes back several thousand years. Rock paintings of tigers by prehistoric settlers have been discovered in Madhya Pradesh, Maharashtra and other parts of central India. Many communities in India worship tigers and consider them as part of their family. Tiger is also the vahan (vehicle) of Goddess Durga and Lord Aiyappa," Modi said.
Thanking the whole world for the success of this ambitious programme, the PM said, "The success of Project Tiger is not just the success of India but of the entire world. By doing so, India has not only saved the tiger population but also provided them with a safe habitat to thrive. Just as we are celebrating 75 years of Independence, 75 per cent of the global tiger population is in India. Similarly, the expanse of tiger reserves across the country has also spread over 75,000 sq km besides witnessing a 75 per cent increase in their population over the last 50 years."


[ad_2]

Source link