[ad_1]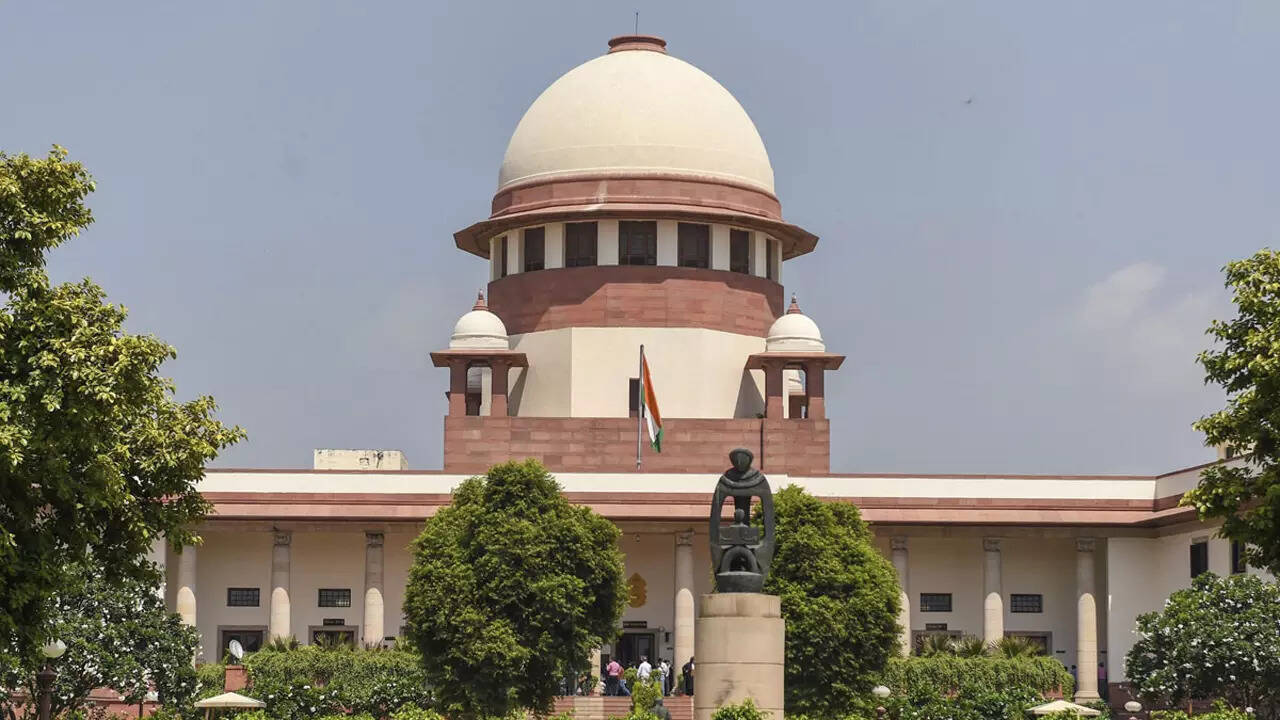 NEW DELHI: The Supreme Court on Monday sought attorney general R Venkataramani's assistance in framing measures to curb religious conversions through deception, fraud, force or allurement and cautioned the states and interested parties to desist from politicising a serious legal issue.
"We want the attorney general, who self-confessedly is principally an amicus curiae, to assist the court in adjudication of this very important issue and suggest what remedial measures are required to be taken in this regard," said a bench of Justices M R Shah and C T Ravikumar. The AG said he would formulate his remedial suggestions on the issues raised in the petitions and file them.
Senior advocate P Wilson, appearing for
Tamil Nadu
, went on a tirade against advocate-petitioner Ashwini Upadhyay accusing him of filing the PIL in abuse of the process of law to further the political ideology of his party BJP and make an issue out of a non-issue. "There is no conversion taking place in Tamil Nadu," he said and questioned the maintainability of the PIL.
The bench firmly told him that if the counsel wanted to introduce politics into the courtroom, then it was not the appropriate forum. Solicitor general Tushar Mehta said this is an issue of national importance.
The bench told Wilson, "Do not attempt to politicise the matter. It is a very serious issue. Politics should be left to the political parties. Here we are concerned with a pure legal issue, and we will request every counsel to maintain the purity of the court proceedings."
The bench, however, accepted the request of senior advocate Sanjay Hegde and agreed to rechristen the case title. It substituted Upadhyay's name with 'In re: Issue of Religious Conversion' and posted further hearing on February 7.
The Union government in its affidavit has already informed the court that it is contemplating measures to curb the menace of conversion through force, allurement and deception while arguing that right to freedom of religion does not confer a right to convert others from one religion to another.
The government said, "Right to freedom of religion does not include a fundamental right to convert other people to a particular religion. The said right certainly does not include the right to convert an individual through fraud, deception, coercion, allurement and such other means."
It said that the word 'propagate' in Article 25 of the Constitution was debated in great detail in the Constituent Assembly and the inclusion of the word was preceded by a clarification that the fundamental right under Article 25 would not include the right to convert.
The government in its eight-page affidavit said nine states — Odisha, Madhya Pradesh, Gujarat, Chhattisgarh, Jharkhand, Uttarakhand,
Uttar Pradesh
, Karnataka, and Haryana — have already enacted anti-conversion laws to curb conversions by force or through allurement.


[ad_2]

Source link