[ad_1]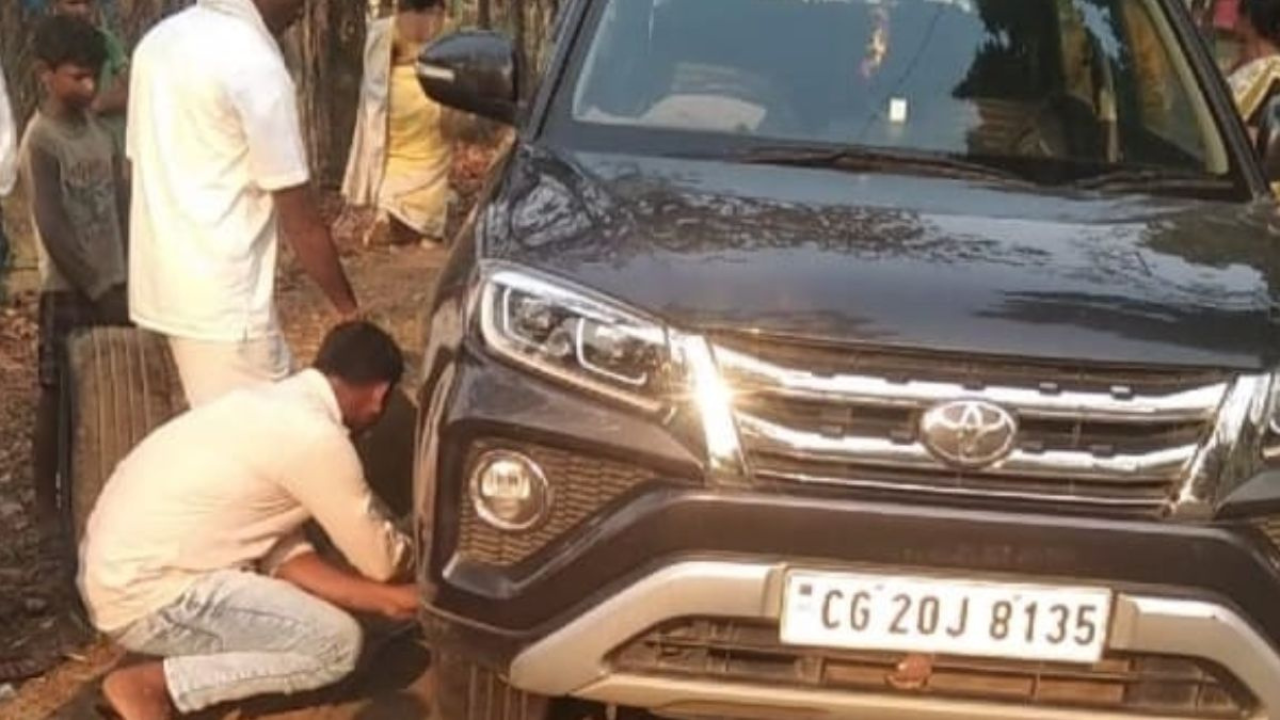 RAIPUR: Chhattisgarh Congress MLA Vikram Mandavi narrowly escaped after his convoy was attacked by Maoists near Padeda village in Bastar division of Chhattisgarh's Bijapur district on Tuesday evening.
Maoists fired at the vehicle of district panchayat member Parvati Kashyap, who was a part of the MLA's convoy. All escaped unhurt, however, the tyre of the vehicle was punctured with the bullet in the attack.
According to a statement issued by Bijapur police, MLA Vikram Mandavi had gone to Gangaloor to attend a public meeting and was returning at around 4.30pm hours towards Bijapur headquarters when the convoy came under attack on Gangaloor-Padeda route.
Bastar range inspector general of police P Sundarraj said, "MLA Vikram Mandavi had returned around 4.30pm to Bijapur headquarters along with other representatives and it was at the same time when Zila panchayat member Parvati Kashyap who too was returning to headquarters came under firing. Under what circumstances did the incident take place is being checked. Parvati Kashyap returned safely to the headquarters and there were no casualties".
He said that the exact sequence and details of the incident were being investigated.
Parvati Kashyap, who was part of the MLA's convoy and her vehicle running at some distance from Mandavi's came under firing, leaving a tyre of the vehicle punctured and four-five gunshot marks on the car.
While there were no casualties in the incident and all were reported safe, a heavy police deployment was done in the region and an investigation was under way.
MLA Mandavi told reporters that he had informed police and administration about his movement it would be too soon to say that it was a security lapse and he felt fortunate to have come out safely from the attack.
He had gone to attend a 'nukkad sabha' at a weekly market in Gangaloor. There were nearly half a dozen vehicles in the convoy and Mandavi's car was ahead of all while the attack took place about eight kilometres from Bijapur headquarters.
According to the driver Rishi Oyam of Kashyap, when he took a short reverse after being fired at, he saw four-five Maoists in uniform targeting the vehicle and he raced towards the nearest Cherpal village, located 300 meters from the spot of the incident. There were two other people with Parvati Kashyap in the vehicle.
Sources said that Mandavi was alerted about the movement of Naxals in Gangaloor-Padeda regions. The convoy managed to escape unharmed because it was returning before sunset otherwise the risk was higher.
Maoists' attacks take a toll during the summer season with their tactical counter-offensive campaign (TCOC) going on and almost all major attacks in the past were carried out during this time in the Bastar region.
Police officers said that the force was on alert mode and searches were under way and it was not clear who was on the target.
Earlier, in April 2019, BJP MLA Bhima Mandavi was killed with three others when Maoists ambushed his convoy in Dantewada district when he was returning from a village fare and as his vehicle was bulletproof, Maoists used a huge quantity of IEDs to blow up his vehicle.
Besides, the Maoist attack on Congress leaders' convoy in Jhiram Valley on May 25, 2013 led to the killings of frontline leaders and their PSOs.


[ad_2]

Source link