[ad_1]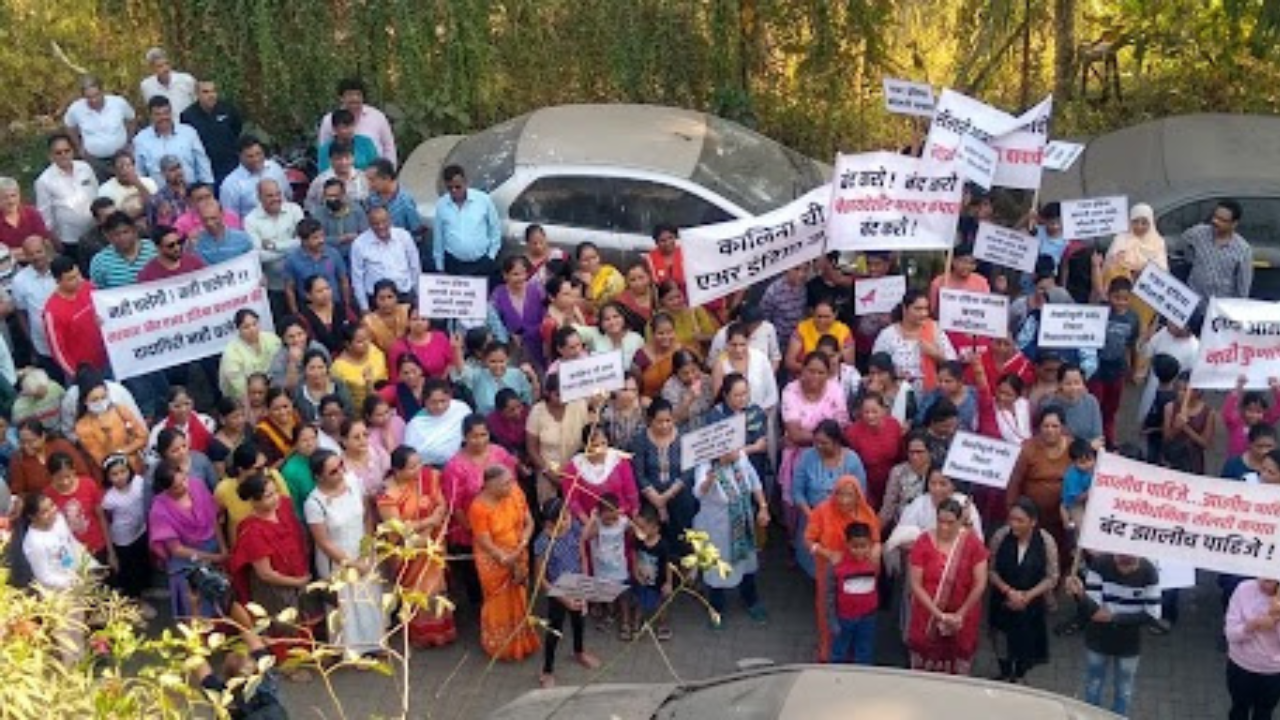 MUMBAI:
Air India
completes one year of privatisation on Friday, but for hundreds of its employees living in the airline staff quarters in Mumbai and Delhi it's time to brace for impact as they face salary deductions worth Rs 10 lakh to Rs 15 lakh, apart from the penal rent that the airline started levying in December.
The airline has begun the paperwork on levying "damage charges'' on employees who continue to live in the airline quarters and those who vacated the quarters post July 31, 2022, said sources. "Apart from the penal rent which is double the market rate, that is charged with retrospective effect from August 1, 2022 onwards, Air India, on orders from the central government, will deduct a sum of Rs 10- Rs 15 lakh, towards damage charges from each colony employee," the source added.
George Abraham, general secretary, Aviation Industry Employees Guild said: "The deductions are blatantly illegal and absolutely cruel. Employees will hardly earn any salary for the work done. This is an unprecedented act by a government in utter disregard to the courts, to the law and all laid down norms of corporate governance." Air India refused to comment.
The airline staff quarters were not part of the privatisation deal and was transferred to Air India Asset Holding Ltd, a government-owned special purpose vehicle set up to handle non-core assets and 75% of Air India's debt.
The ministry of civil aviation had set a deadline of July 26, 2022, six months from the date of disinvestment, for employees to vacate the staff quarters. Employees, through their unions, moved the high courts of Bombay and Delhi with petitions praying that they be allowed to reside in the staff quarters till the time they are employed with the airline. Late last year, the Bombay High court ordered Air India to approach the Central Government Industrial Tribunal (CGIT) to resolve the issue.
"The airline hasn't approached the CGIT yet. Instead it started deducting penal rent. December salary was cut by 75%. Once the penal rent collection is complete, the `damage charges' will be deducted. It is set at Rs 10 lakh for most of the staffers residing in Delhi and for those residing in Mumbai its either Rs 10 lakh or Rs 15 lakh, depending on the pay scale, type of accommodation allocated to them," said an airline official, requesting anonymity.
For instance: an Air India employee vacating the quarters in January end will be charged six months' worth of penal rent for occupying the premises between August 2022 and January 2023 and thereafter a damage charge of Rs 10-15 lakh. "For those who retire or get terminated, the amount will be recovered from their retirement/service benefits," he added.


[ad_2]

Source link