[ad_1]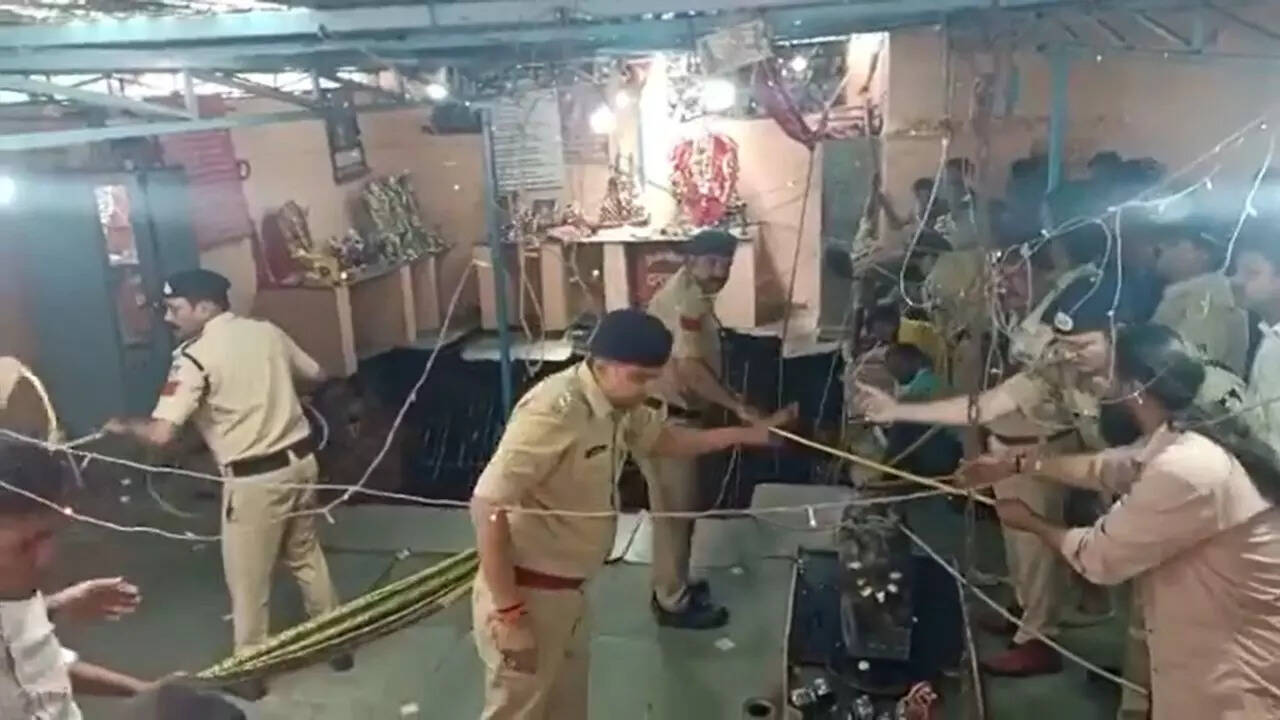 INDORE: As many as 25 people gathered to celebrate the Ram Navami festival at a temple fell into a deep well when concrete used to cover it, caved in at Patel Nagar on Thursday.
At least five people were rescued till this report was filed. No casualties were reported yet.
The old well was covered with a concrete slab in the courtyard of Lord Shiva temple in Patel Nagar. People had gathered to offer prayers on the occasion of Ram Navami, causing the concrete to cave in due to the load, Bhanwarkuan police said.
The victims fell into the water and clung to the hanging debris of the concrete and iron mesh, to save themselves.
People gathered at the temple in large numbers to initiate rescue operations. Ropes were dropped into the large well, as police arrived in strength to assist in the rescue and maintain law and order.
Indore district collector Ilayaraja T said in a tweet that police and local administrative officials are working towards rescuing the victims. Adequate arrangements have been made and ambulances are kept on stand-by.


[ad_2]

Source link